Committee and Mission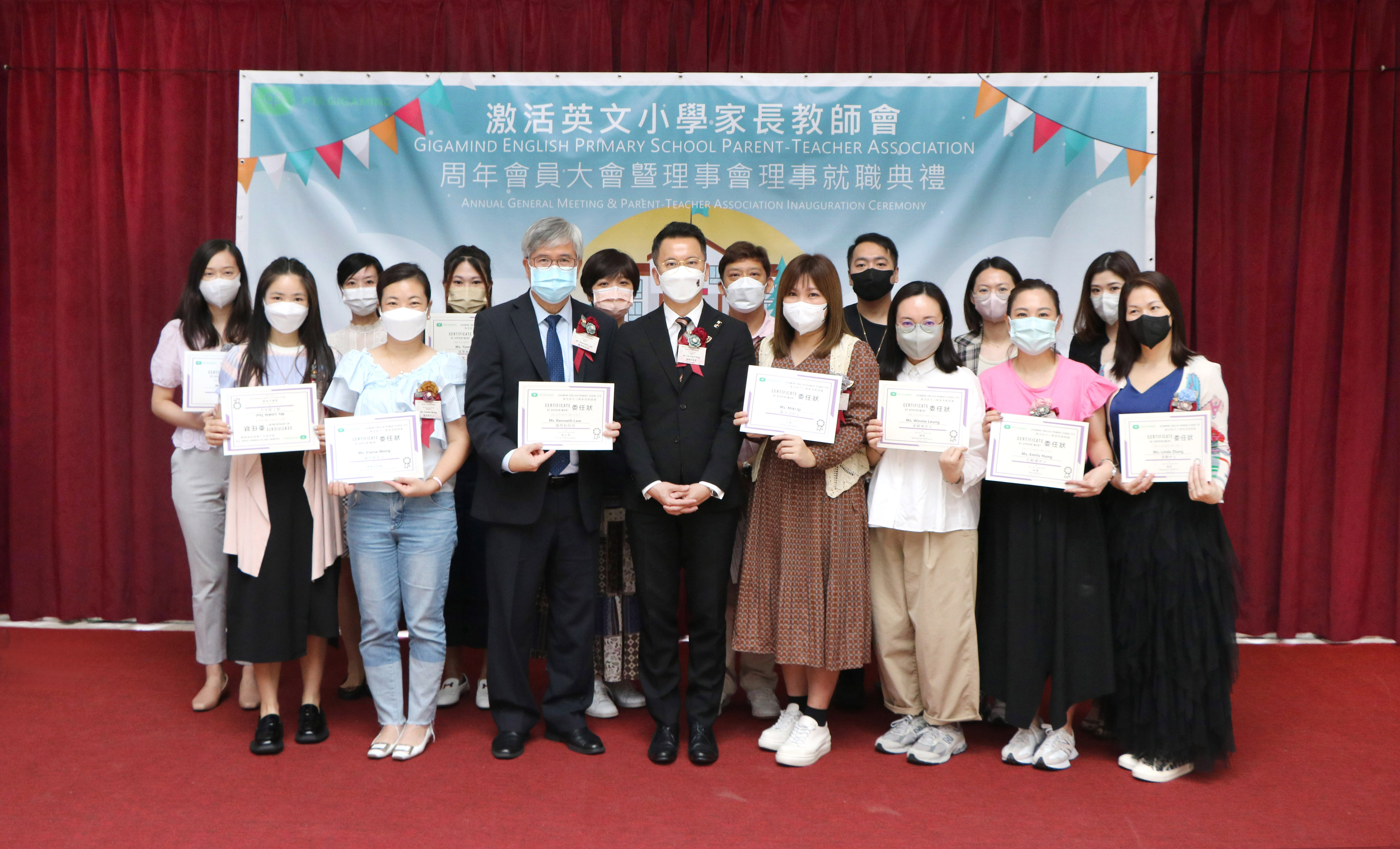 PTA Committee Member Name List (2022/2023) 
| | |
| --- | --- |
| Chairperson: | Ms. Miki Ip (parent) |
| Vice-chairperson: | Mr. Kenneth Law (principal) |
|   | Mr. Ben Sze (parent) |
| Secretary: | Ms. Celeste Li (teacher) |
|   | Ms. Emily Hung (parent) |
| Treasurer: | Ms. Irene Cheung (teacher) |
|   | Ms. Penny Lee (parent) |
| General Affairs: | Ms. Winnie Leung (parent) |
|   | Ms. Linda Zhang (parent) |
|   | Ms. Moon Wong (parent) |
|   | Ms. Emily Chung (parent) |
| Recreation & Promotion: | Ms. Peko Wong (parent) |
|   | Mr. Conrad Chen (parent) |
|   | Ms. Ling Ho (parent) |
|   | Ms. Sue So (parent) |
|   | Ms. Yumi Wan (parent) |
|   | Ms. Elaine Wong (parent) |
|   | Ms. Linkle Tsui (parent) |
Our Mission
To promote the partnership and communication between parents and teachers.
To enhance the cooperation among parents and teachers for the best educational outcome.
Parents can give suggestions to the school through the PTA but should not intervene with the administration of the school and professional autonomy.
To encourage parents to take an active role in their children's education and to care about their learning and growth as well as to support the school activities and work.
Work hand in hand to enhance the learning environment and welfare of the students.
Members' rights and obligations
All the students' parents or guardians of our school are qualified to be the members of the PTA. The Parent Membership is based on the "One Family One Member" concept. Members only need to pay the subscription fee once a year. They have the rights to propose a motion, to support a motion, to voice their opinions, to vote, to elect and to be elected. They are obliged to attend the Annual General Meeting and the Special General Meeting.
The Committee of the PTA
All Committee members of the PTA are recruited on a voluntary basis. They consist of both the Parents Committees and the Teachers Committees. They help with the implementation of the PTA affairs.
Inquiry
For any inquiries, please call 2446 9883.