Chinese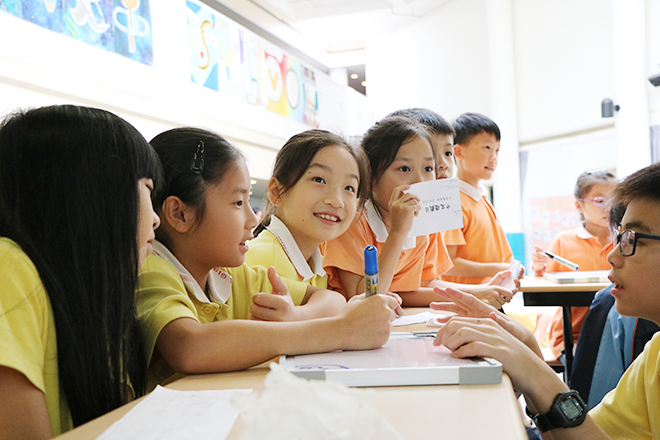 Besides following the local curriculum framework, our Chinese curriculum uses story books and Chinese literature in teaching. Teachers design our school based curriculum according to students' development, characteristics and needs. High-quality and lively books are chosen as the teaching content. In Gigamind, we use Putonghua as our communicate language in Chinese.
Teachers master the language proficiency and literacy of students at different stages. Variety of interesting activities are carried out in the lessons, forming a relaxed and pleasant atmosphere, which stimulate students' interest in learning Chinese, and hence establish their learning motivation. In addition, activities will also carry outside the classrooms for enhancing students authentic experience. Learning therefore becomes more appropriate and effective.
By activating the relaxed and active learning environment in Gigamind, Chinese teachers are very happy to be students' guides and lead them to explore and surf in the wonderland of Chinese language.
Further information
Examples of how our students studying Chinese can be found on our "Open Day 2023" website.  [Link]