Our Team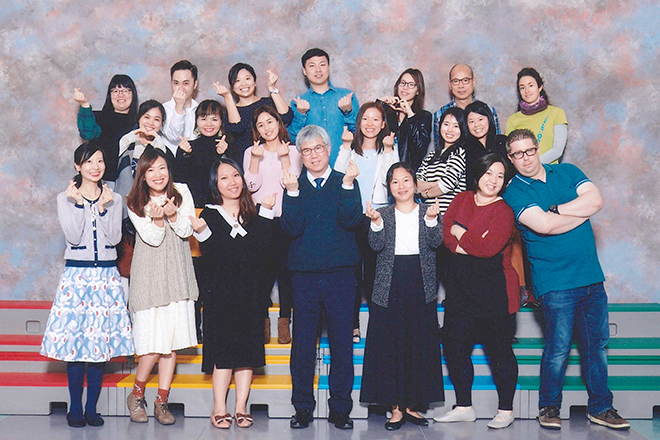 Members of the Gigamind Board of Directors are passionate educators with teaching and management experience. The Board is chaired by our supervisor, Dr. Betty Chan Po-king, a prominent figure in early childhood education, parent education, teacher training, and education administration. Dr. Betty Chan Po-king is also the supervisor of the Yew Chung International School.
The management of Gigamind has rich experience in providing educational service excellence. Mr. Kenneth Law, our principal, has over thirty years of experience in teaching and administration, and has been a principal for over ten years. He has Bachelor and Master degrees in Education, and Bachelor degree in Applied Computing.  He has the vision to lead our students to cope with the needs and challenges in the 21st century.
Our teachers graduated from local or overseas universities and  most of them have received professional training in primary education. They are experienced and versatile in different skills. They are knowledgeable in different stages of children's mental and physical development and learning needs. They are also experienced in school-based curriculum design, formative assessments and Activity Approach teaching method.
Most of our English and Chinese teachers speak English or Putonghua (Mandarin) in native speakers' level. Local and foreign/Mainland teachers work together to establish an excellent language learning environment and let students acquire the language and culture at the same time.