Overview & Philosophy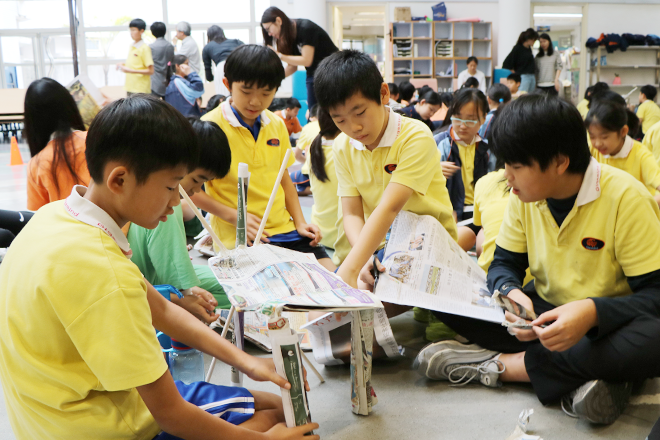 Gigamind English Primary School was established in 2001. It is a private whole-day school located in the New Territories West. Its catchment area covers all districts of Hong Kong. The majority of our current students come from Tuen Mun, Tin Shui Wai, Yuen Long and the Northern District.
Gigamind is a bilingual Christian school. The school offers quality education aiming at stimulating the development of children's "Multiple Intelligences" through pedagogically sound teaching methods which are bound to inspire children's minds and develop their potential to the fullest extent. Though the school adopts Hong Kong local curriculum, teaching strategies are similar to those of the international schools.
In Gigamind,  scientific thinking is emphasized to lead children to the quest for truth and the mastery of technology in the future. Artistic creativity helps children develop their capability in both imaginative and creative domains, bringing a new stimulus for the knowledge-oriented society.
Religious and moral enlightenment nurture an optimistic and positive view on students and develop their gratitude, love and forgiveness. They are fundamental attributes for building up a peaceful society.
The convergence of science, art and religion is the spring of creativity in the 21st century and is also the driving force for children to take on the challenges brought forward by the technological world.