Our School Supervisor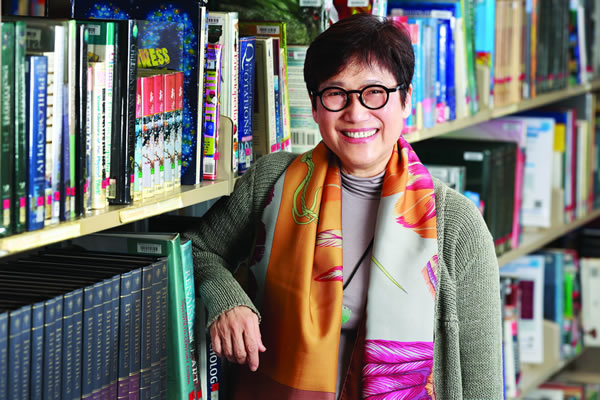 Dr Betty Chan Po-king

School Supervisor, Gigamind
Dr Betty Chan Po-king is a globally renowned pioneer in Early Childhood Education (ECE). As early as the 1970s, she introduced what were then radical ECE concepts, such as open classroom and play-based learning to liberate young children's natural curiosity, creativity, and thirst for knowledge. These approaches were fully fledged in Yew Chung International School in the 1980s, and led the reform in ECE in Hong Kong.
Dr Chan succeeded her mother, Madam Tsang Chor-hang, who founded the first Yew Chung School and Kindergarten in Hong Kong in 1932. In the 1990s, Yew Chung was invited to Shanghai and Beijing to open schools to meet the needs of foreign communities in mainland China. Dr Chan was joined by Professor Paul Yip Kwok-wah to establish Yew Wah International Education Schools to continue the mission in preparing Chinese students on a personal journey of growth with international perspectives.
The expansive network of Yew Chung Yew Wah (YCYW) now covers prime locations in Hong Kong, Beijing, Shanghai, Guangzhou, Shenzhen, Chongqing, Qingdao, Yantai, Tongxiang, Rizhao, Silicon Valley in the US and Somerset in the UK, providing quality education and advancement to more than 10,000 teachers and students worldwide.
During the YCYW expansion, Dr Chan and Professor Yip cast attention on needs of other areas of Hong Kong which might benefit from the same outstanding education. In 1999, Gigamind Kindergarten and Children's House were founded in Tin Shui Wai on the same ECE principles of Yew Chung, followed closely by Gigamind English Primary School which opened two years later in 2001. Enlightening approaches such as play-based learning and character formation are no longer confined to an international school setting but assimilated into local curriculum to provide progressive education for young children in all streams of teaching. The bilingual and co-teaching model and character education which also originated in Yew Chung are now established as core practices of Gigamind.
Celebrating nearly 90 years of heritage and milestones, the YCYW pedigree now completes the cycle from early childhood to tertiary education. Founded in 2018, Yew Chung College of Early Childhood Education (YCCECE) is the first and only specialist ECE degree awarding institution in Hong Kong with flagship programmes Bachelor of Education (Honours) in Early Childhood Education (BEdECE) and Diploma in Early Childhood Studies.
Today, Dr Chan continues her advocacy in the ECE frontiers, collaborating with experts and researchers to launch sustaining and cutting-edge theories and approaches as YCYW marks a new century of nurturing future leaders from a very young age to become compassionate change-makers for a better world.